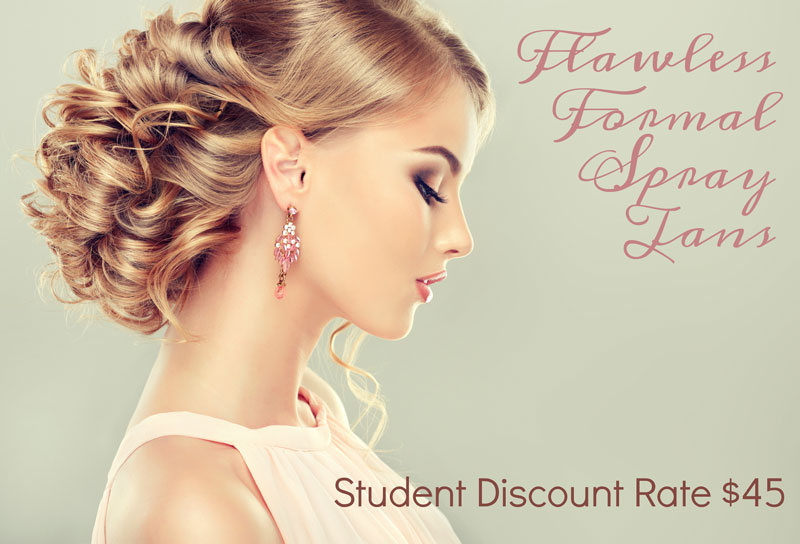 Price List
Full Body tan $55 – Premium Solutions, Organic DHA, applied flawlessly leaving you with an unparalleled end result. A solution will be colour matched to compliment your skin type.
Student Formal Tan $45 – Fix price tanning. Choose any of our premium solutions.

Deluxe Tan $65 – A deluxe tan is long lasting. It includes the following services; Pre skin prep treatment, Full body tan,+ Tan lock Sealant . We recommend a Deluxe for the pre holiday tan.
Tan Lock Sealant Treatment $5 – Tan lock extends the life of your tan, on an average of 2-3 days. This treatment is applied at the time of your tan.
Pre-Tan Skin Prep Treatment $8 – Our pre skin prep treatment is great if you haven't had the opportunity to have a quick shower before your tan. It neutralises the Ph levels in your skin and removes impurities leaving a clean surface for the tan to be applied to.